A 500 page guide to Shakespeare's dark masterpiece. This will give you a much richer understanding of this 400 year old play. You will discover just how contemporary and relevant its themes are.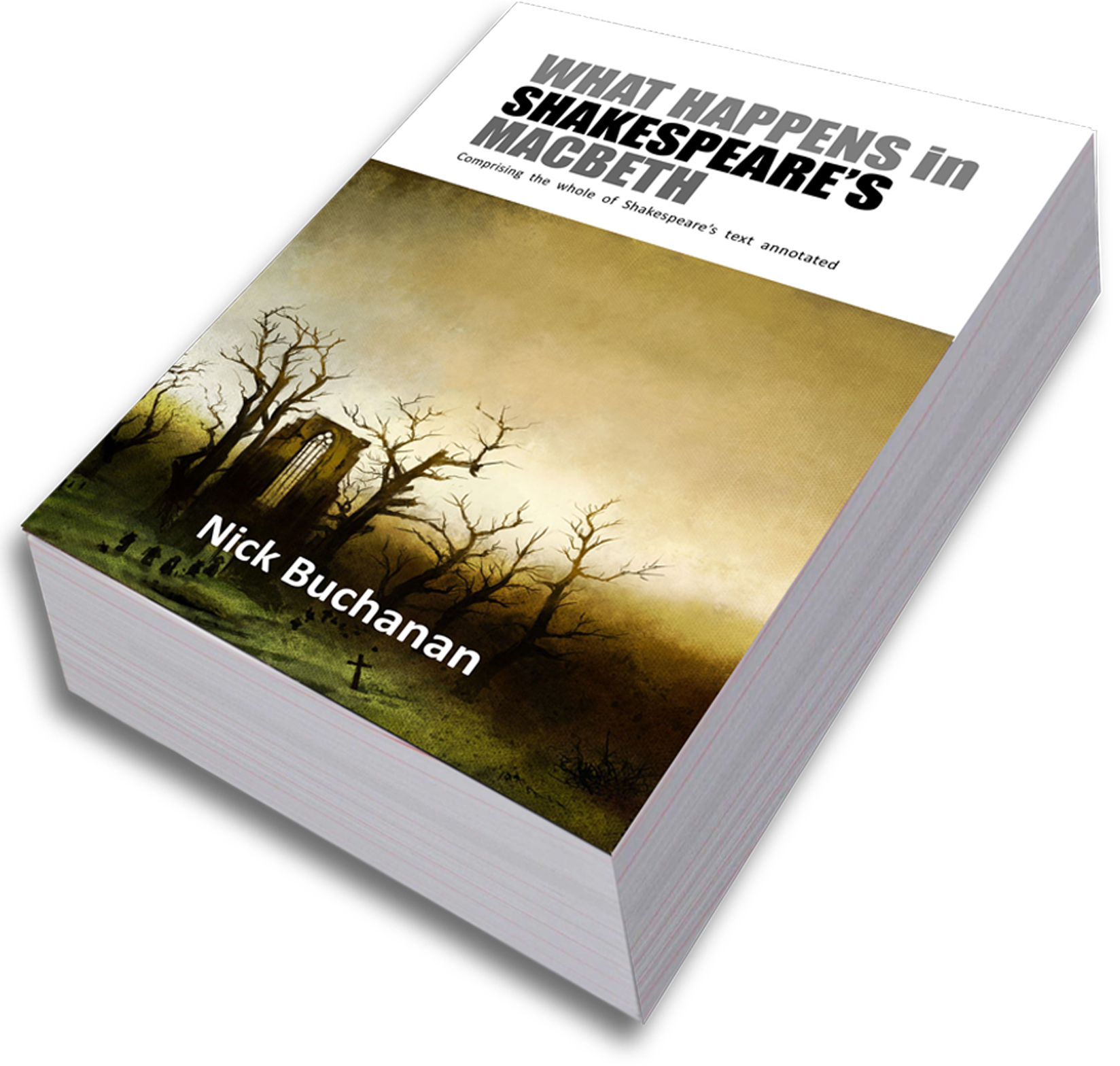 A husband and wife spurred on by the predictions of a group of Witches decide to accellerate their fortunes by murdering Kings and friends. Once embarked upon, they become ensnared in their own dark destinies and they discover that battles 'won' may actually be 'lost.'
This rich guide has annotations throughout helping you to get a very full experience of the text. In addition there is a glossary percolating the whole volume which provides meanings for words which are no longer in use (or whose meaning has changed with time). These are hlepfully placed immediately followingthe text in which they occur.
Bursting with essays, advice for actors, revision diagrams, explorations of authorship, linking key themes, and with diagrams of the length of each players part etc.
This is probably the only guide you will ever need to Shakespeare's dark and bloody masterpiece. Take a look at the sample pages below.
Or click here for a discussion about the play and this guide.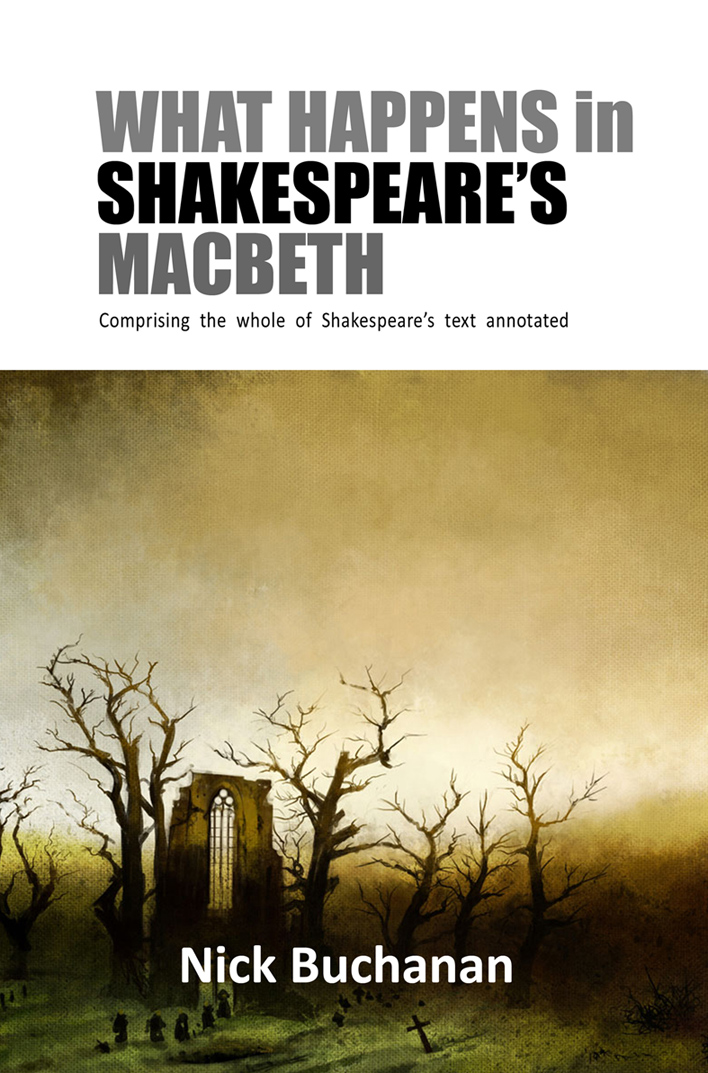 500 pages - Published in 2016.


---
Avaiable from any book store (just give them the ISBN 9781-326-552-138) or order online from:

You might like our Facebook Page