Here's a new study guide with a difference. "What Happens in Shakespeare's King Lear" by Nick Buchanan provides a complete walk-through commentary exploring Every paragraph of this magnificent play.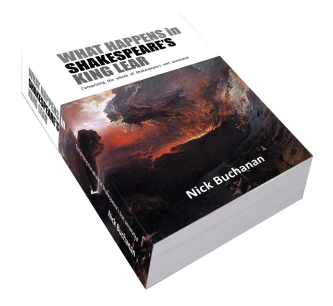 Word definitions are placed right next to the text in which they appear - so there's no ferreting around in foot-of-the-page or back-of-the-book glossaries. The play's major themes are identified and explored and there are charts which indicate key moments in each character's journey, together with a useful guide for playing Shakespeare (for actors and directors).
This guide is for Everyone - for those who love reading, for students - and even those new to Shakespeare. It includes the whole play with Full commentary. So, whether you are a casual reader, an enthusiast, an actor, a director, a scholar or a teacher (in a school, a college or a university) this is the definitive guide to King Lear.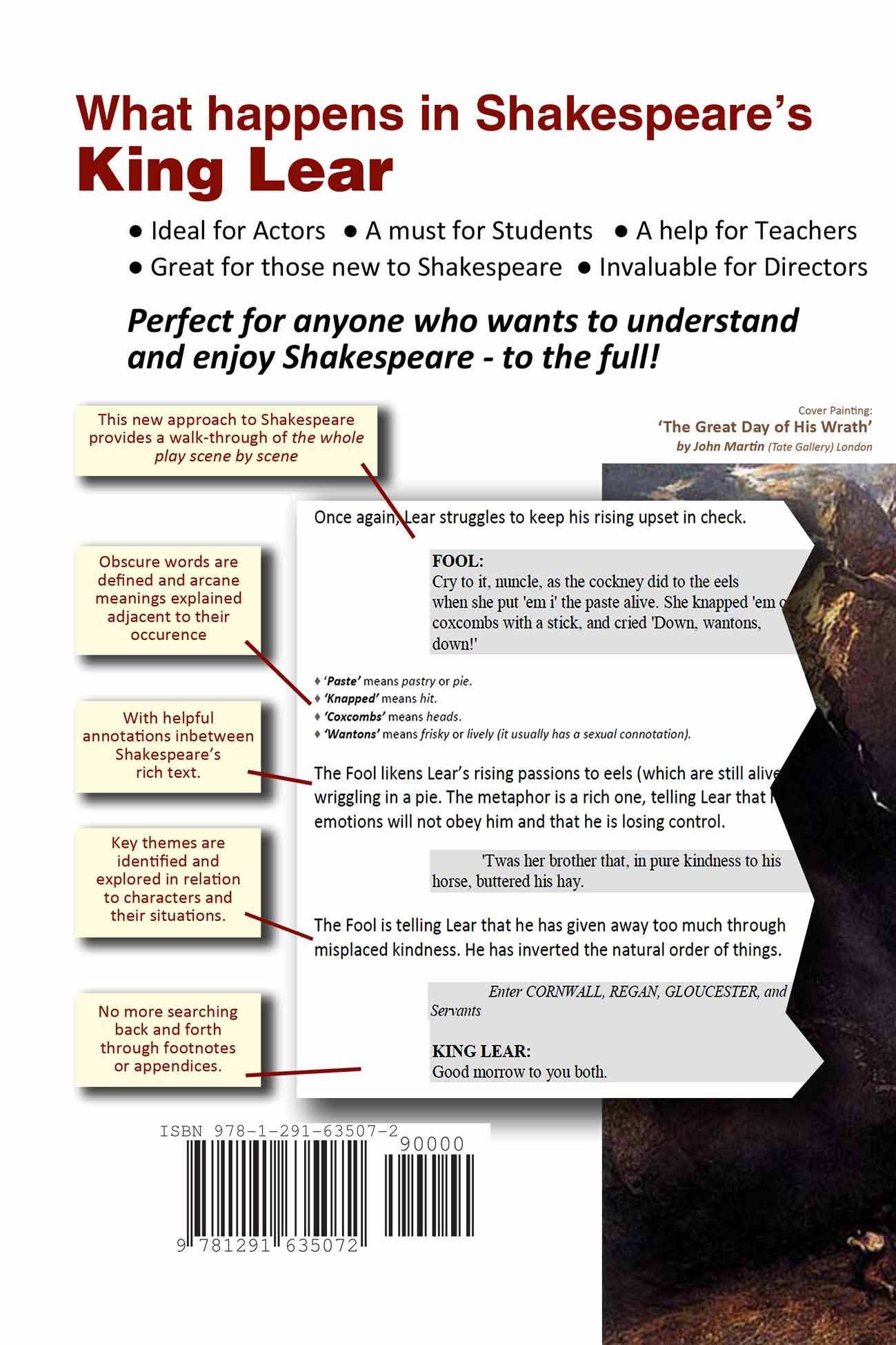 500 pages - Published in 2013.


---
Avaiable from any book store (just give them the ISBN 9781-291-635-072) or order online from:

You might like our Facebook Page